How to Keep Your Trash Bag from Falling In the Can
Taking out the trash can be such a chore. But why make it harder than it has to be? We've all been there with the slipping, falling and digging out of the trash bag that has fallen into the trash can. Yuck! We've put together a list of easy and inexpensive ideas to keep your trash bag in place until you remove it.
A quick and easy tie to the corner of the trash bag, then put those inherent plastic properties to use and stretch the trash bag to fit over the can lip. One and done!
To secure your trash bag without tying a knot try using a bungee cord, or two, based on the circumference of your trash receptacle. A quick bend and snap and you're in business!
A heavy-duty rubber band is just what the doctor ordered...from Amazon or a quick pick up at your local Walmart...to keep that pesky trash bag in place. While your family may be annoyed with the extra step of securing the trash bag under the rubber band with each replacement, we promise the rubber band won't snap back.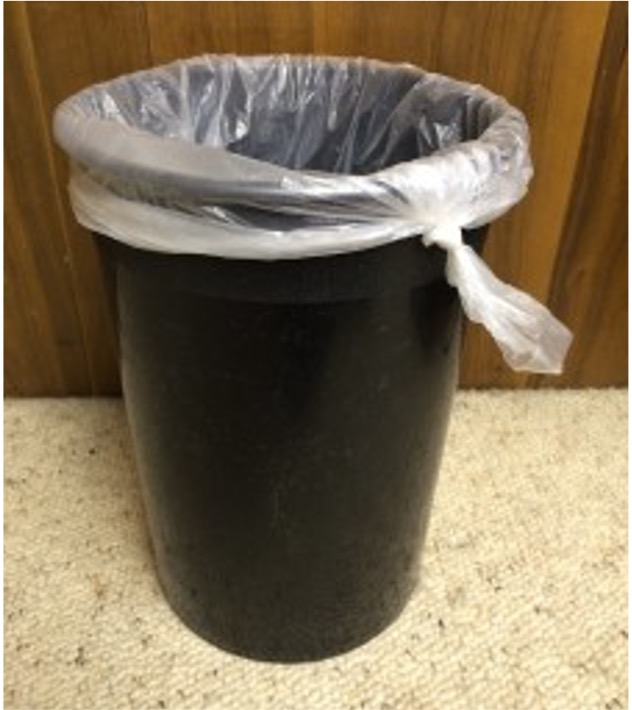 Corner Tie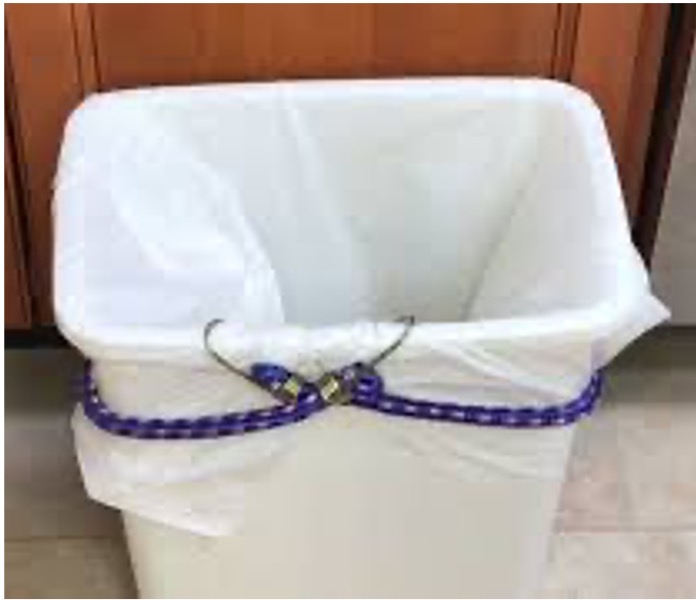 Bungee Cord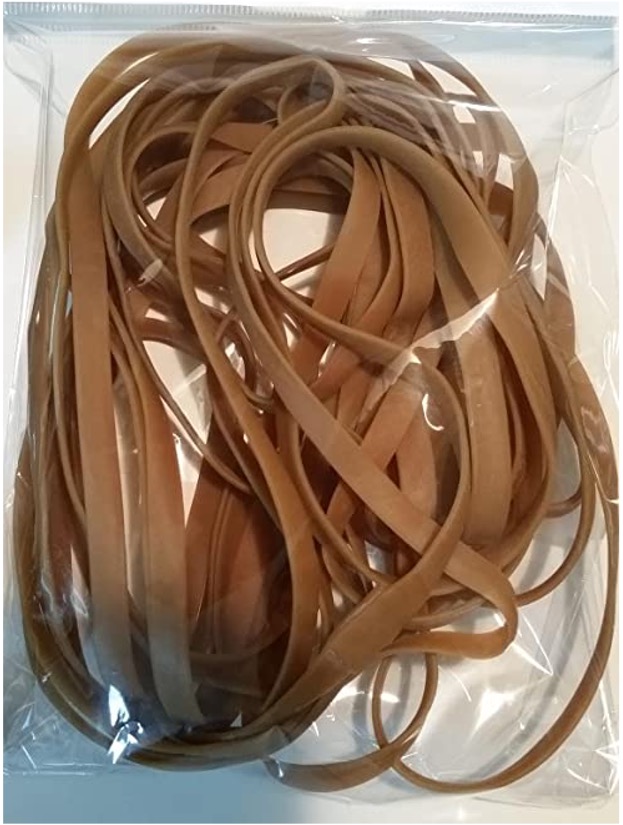 Extra Large Rubber Bands
Moms will flip over this idea. Take a command hook and flip it up-side-down. A slight tug of the drawstring to tighten the grip around the can and we've got you hooked! Pun intended! And here we thought command hooks were only used for hanging.
Get a grip on your trash bag and prevent slippage with a binder clip or two or three or four. No matter the number of clips you choose, you're sure to not be in a bind digging for your trash bag.
We saved the best for last...lose the clip...get the grip! Color Scents gripping drawstring is engineered to offer just the right amount of stretch to securely hug your trash can to prevent the trash bag from falling in. You can hug us later.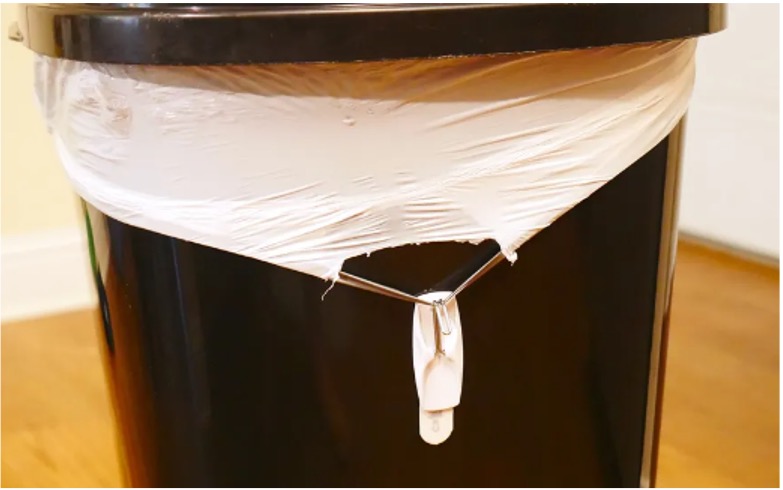 Command Hook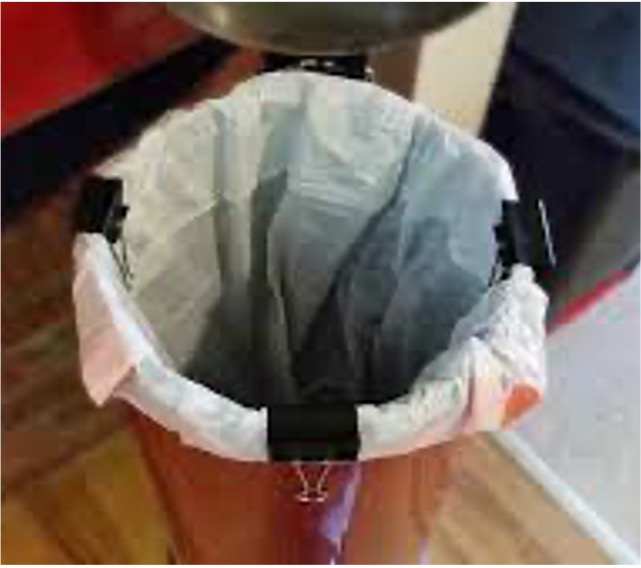 Binder Clips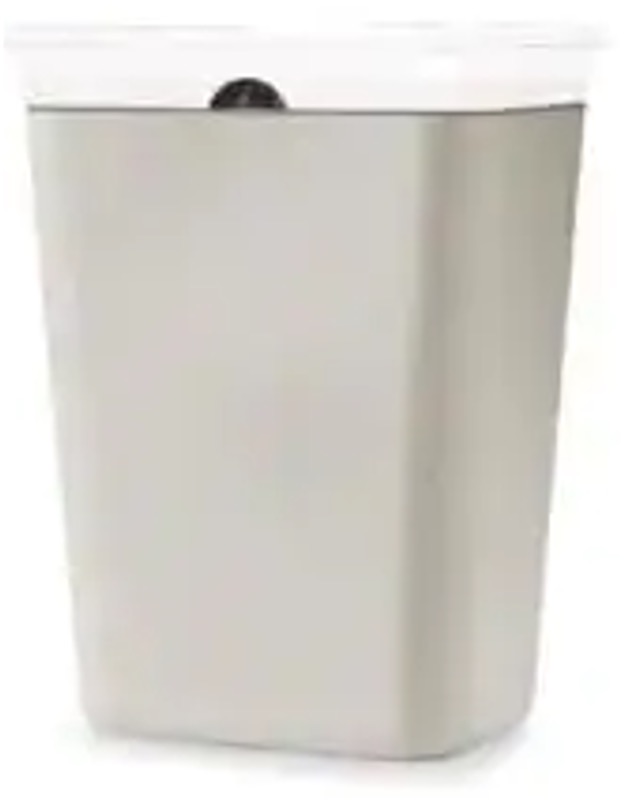 Gripping Drawstring