Color Scents now enhanced with Microban&reg antimicrobial product protection
Did you know ...
64% of consumers said they would PAY MORE for product with a built-in antimicrobial protection.*
INTRODUCING ...the 1st EVER ... colorful, scented trash bag with built-in Microban antimicrobial technology!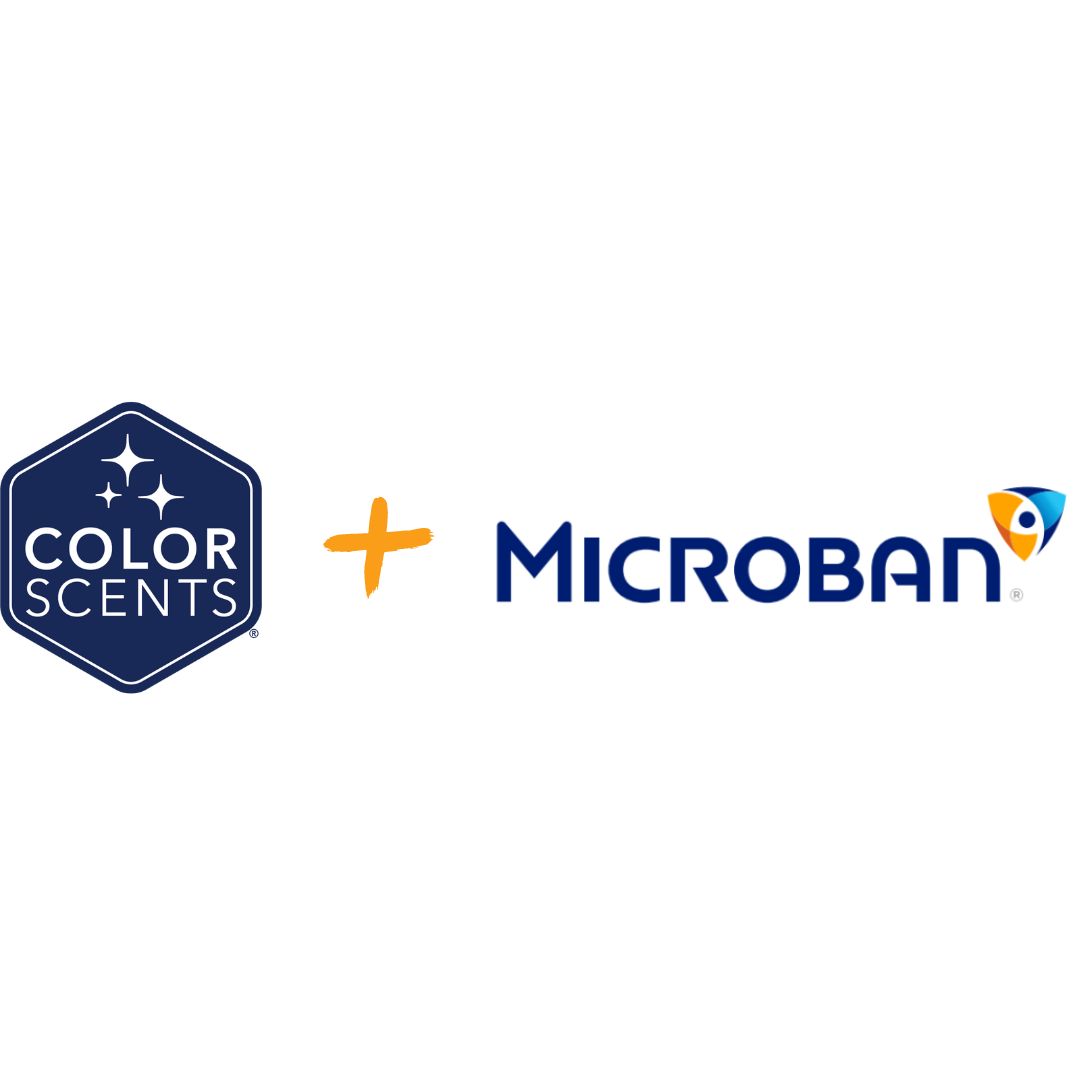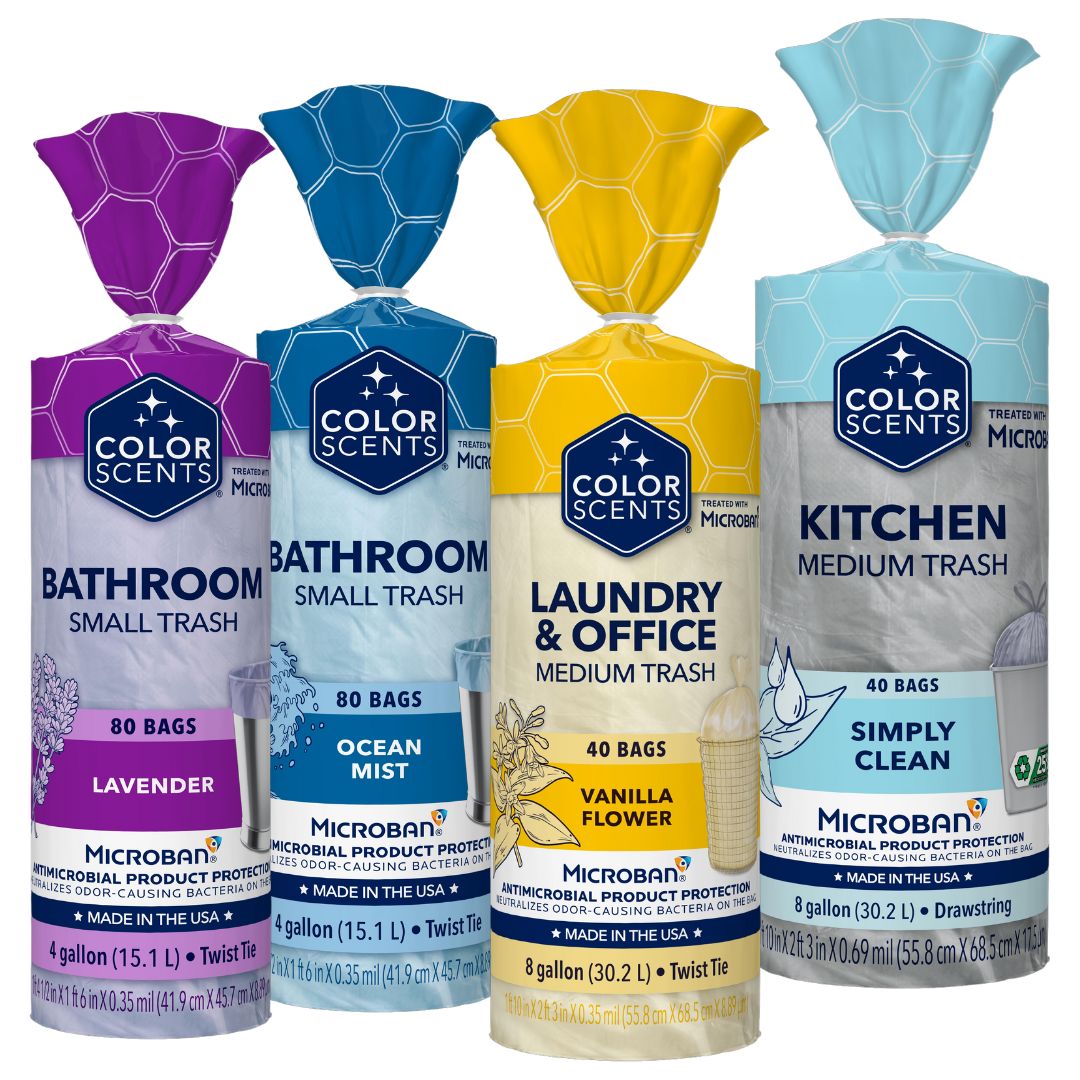 WHAT IS MICROBAN?
Microban technology is built-in antimicrobial protection that gives products the added level of protection against stain and odor-causing bacteria. *
HOW DOES MICROBAN PRODUCT PROTECTION WORK IN COLOR SCENTS BAGS?
Microban protection helps fight the growth of bacteria that causes stains, odors and product degradation. When bacteria come in contact with a product's surface, Microban protection penetrates the cell wall of the bacteria and disrupts cell functions making the bacteria unable to function, grow and reproduce.*
WHY DO I NEED TRASH BAGS WITH MICROBAN PROTECTION?
Products enhanced with Microban technology feature an added layer of protection against bacteria – keeping the product cleaner for longer and extending durability. *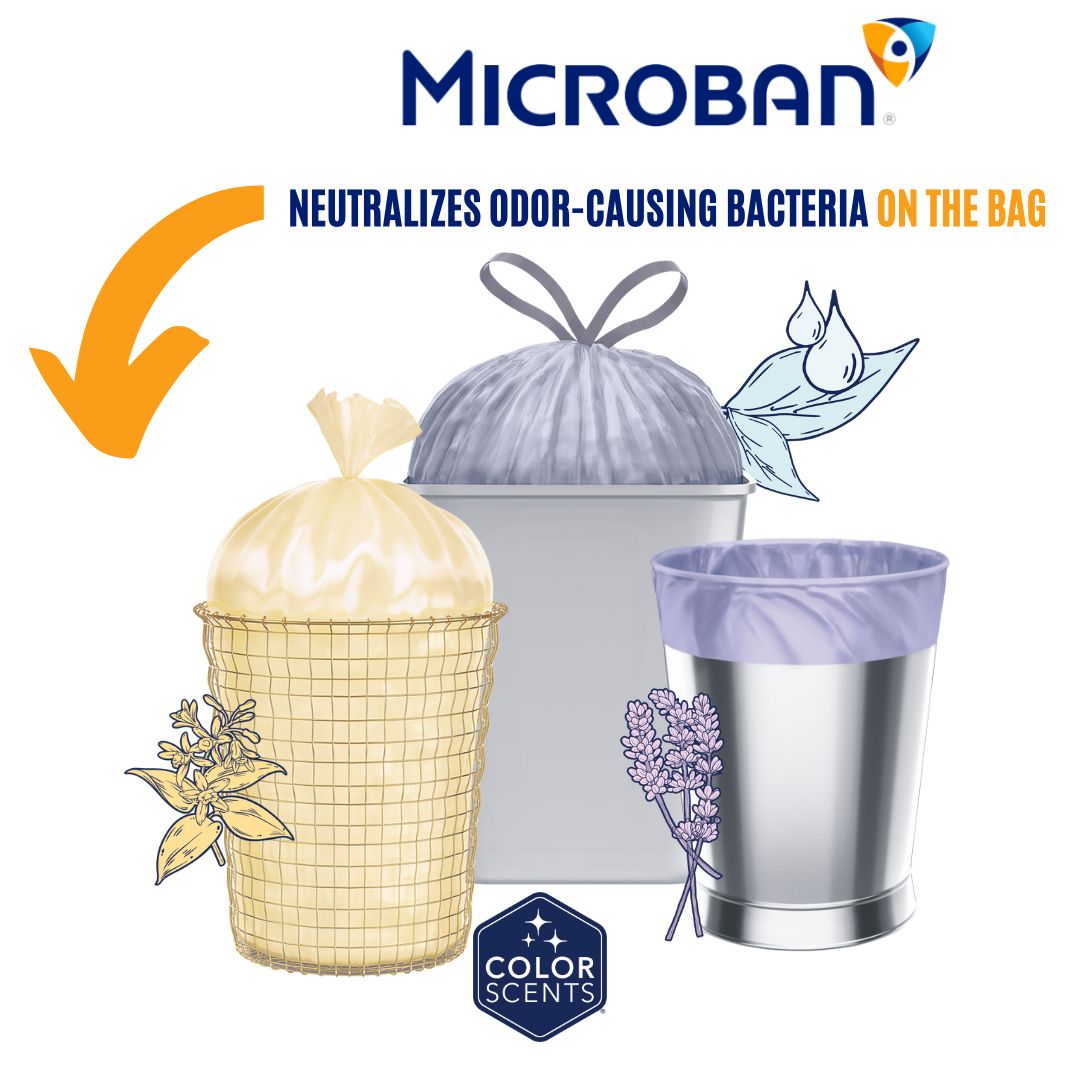 BUILT-IN? HOW?
Microban antimicrobial agents are incorporated during the Color Scents manufacturing process to bring you the FIRST-EVER trash bag with Microban BUILT-IN. What are the benefits of built-in antimicrobial technology?
Antimicrobials provide continuous product protection.
Remain active for the lifetime of the product.
Do not wash off or wear away. EVER!
I CAN'T SEE IT. HOW DO I KNOW IT'S WORKING?
Microban antimicrobial technologies offer "Invisible cleanliness" and work to inhibit the growth of bacteria on a surface, but do not necessarily produce a visual effect that can be seen by the naked eye. *
On an unprotected surface, stain and odor-causing bacteria can double in number every 20 minutes. Microban antimicrobial product protection works continuously to keep Color Scents trash bags cleaner in between changing. *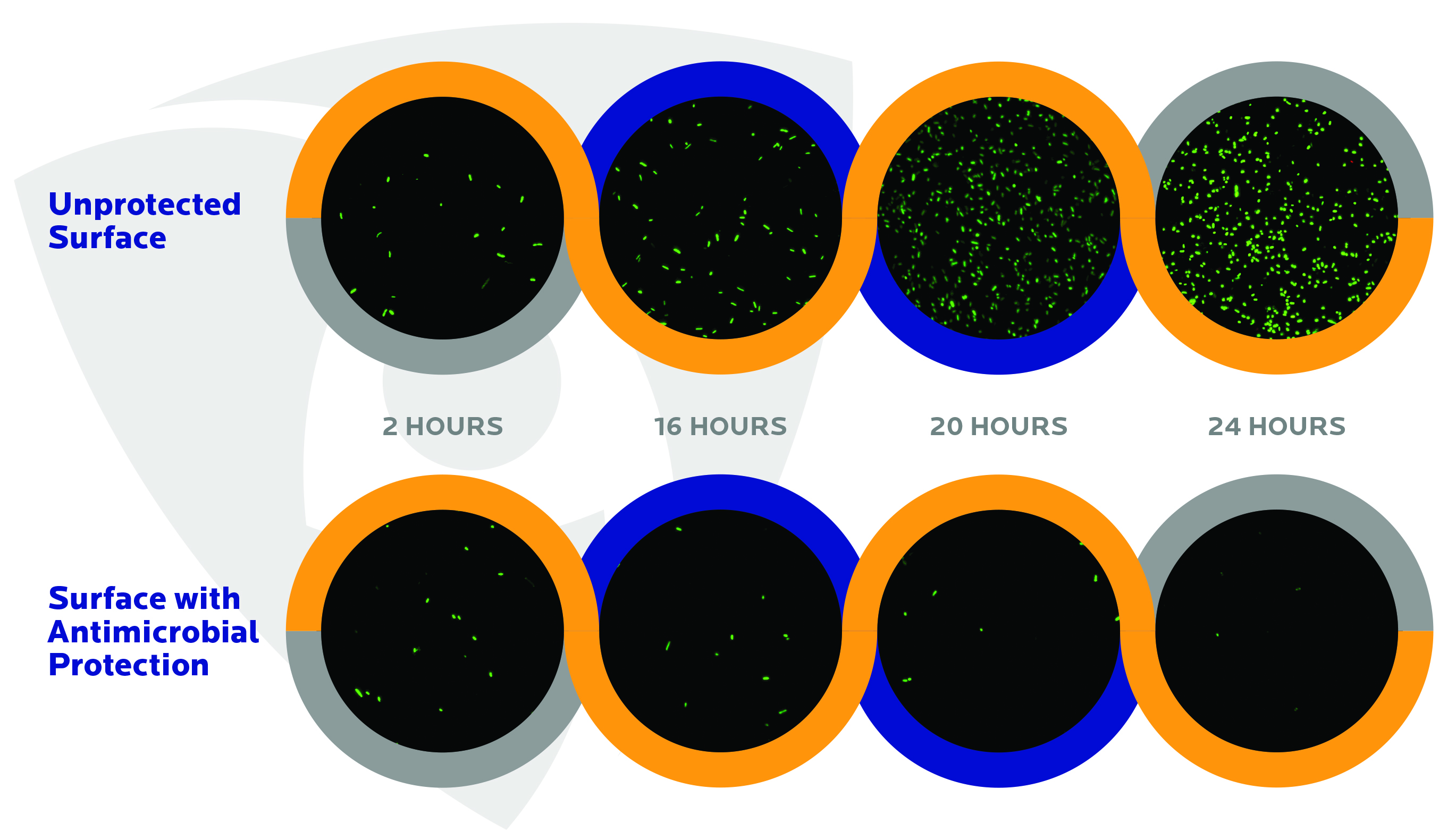 WHAT ARE THE KEY BENEFITS OF USING COLOR SCENTS TRASH BAGS WITH MICROBAN ANTIMICROBIAL TECHNOLOGY BUILT-IN?

✔ Always on technology
✔ Fight bacterial growth 24/7
✔ Delivers added peace of mind
✔ Subtle, never overpowering scents.
✔ Décor pleasing colors for every room in your home.
To learn more about Microban and the Color Scents + Microban partnership, click here
WHERE CAN I FIND WHAT COLOR SCENT TRASH BAGS ARE AVAILABLE WITH MICROBAN ANTIMICROBIAL TECHNOLOGY BUILT IN?
Learn more and try new Color Scents with Microban at mycolorscents.com!
*Microban