Trash bag thickness
Have you ever questioned if you're buying the right thickness of trash bags for your intended end use? Probably not. However, I am willing to bet that you have gotten frustrated because your trash bag tore or punctured with something you threw away or due to an overstuffed trash bag.
Chances are, you don't think much about what you are throwing away and if the thickness of your trash bag will hold up to the task. However, the second your trash bag punctures or tears, frustration takes over. The good news is, Color Scents has taken the guesswork and frustration out of making sure your trash bag can handle the job at hand.
Introducing the new Color Scents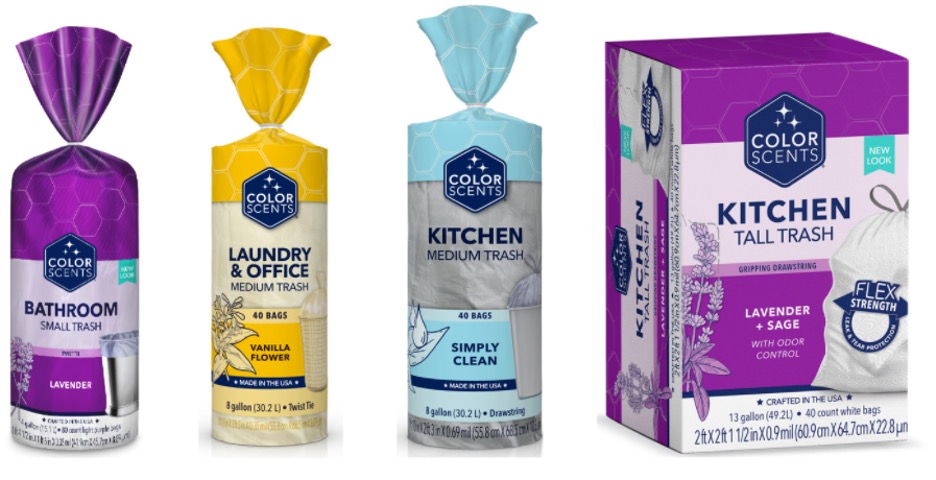 We have named our trash bags to fit the most common end uses in your home:
Bathroom
Laundry & Office
Kitchen medium trash
Kitchen tall trash
And guess what? We engineered our trash bags with the right amount of thickness to handle your home's toughest messes.

You can trust that as the small trash bag leader we know what we are talking about. However, we felt it was important to dig a little deeper and educate you on trash bag thickness so that you are confident that you are buying the right thickness trash bag for each room in your home.
Trash Bag Thickness = MIL Thickness
Trash bag thickness is measured in a MIL. A MIL is one thousandth of an inch (0.001). The higher the MIL count the thicker the trash bag and the ability to handle heavier loads. It's important to designate usage and align with the strength/mil thickness of the trash bag.
Did you know…
A standard kitchen trash bag is around 0.9 mil while a smaller trash bag, typically used in bathroom, is around 0.35. And that the trash bag MIL thickness is on the packaging? Say what??? Yup, right at the bottom in the specification line. Check it out next time you are in the trash bag aisle.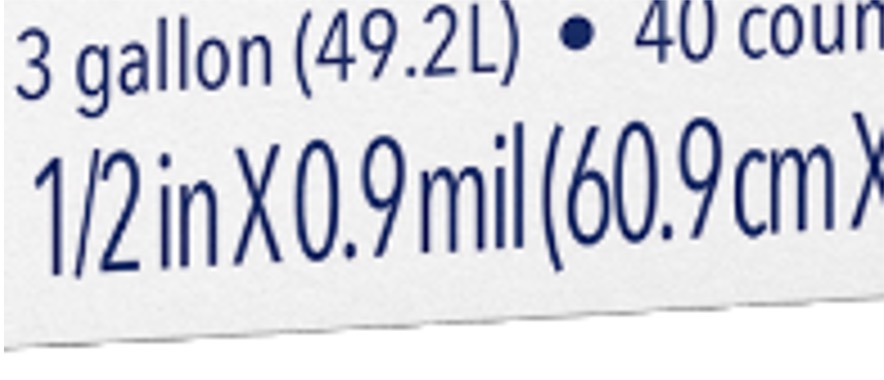 So, on your next trip to the store, pick up a package of Color Scents Trash Bags with confidence knowing we can be counted on for life's toughest messes with the science of strength.