Happy Holidays From Color Scents
It's the most wonderful time of the year! While the holiday season is generally considered to begin the day after Thanksgiving and end after New Year's Day, if you are anything like us, you're ready to celebrate the minute those jack-o'-lanterns turn to mush, and the plastic skeletons return to their coffins.
It's a magical and festive time. However, through the endless parties, shopping, hosting and travel, it's no wonder that it can also be the most stressful time for some.
Never fear, for Color Scents is here; with a handful of practical tips that can minimize stress and help you enjoy the holiday season to the fullest.
Travel
During the next few weeks, families across the country will pack up their suitcases for holiday travel. Wherever you're going and whatever you are doing, we can agree on one thing: traveling as a family can be challenging. If you are planning to take a trip this holiday season—whether by train, plane or automobile—we've got you covered with these family friend tips for On-the-go-organization.
Prep your home for holiday guests
The more you can do to remove clutter and deep clean your home now, the more organized and stress-free you will feel during the holidays. If you start early enough, you can set aside small increments of time to tackle one room at a time, and avoid feeling overwhelmed.
Did you know that at Color Scents, we are self-proclaimed experts on the subject of home organization? Maybe not experts, but we love a good tip as much as the next person! For more hacks, take a peek at our favorite tips on how to get a clean and organized closet; Closet Clean-Out.
Pro Tip: Don't let those gift-wrapping supplies clutter up your newly organized home. If you have extra Color Scents bags laying around, use those to organize your smaller wrapping supplies that you can then place in larger bins once the holidays are over.
Be the hostess with the mostess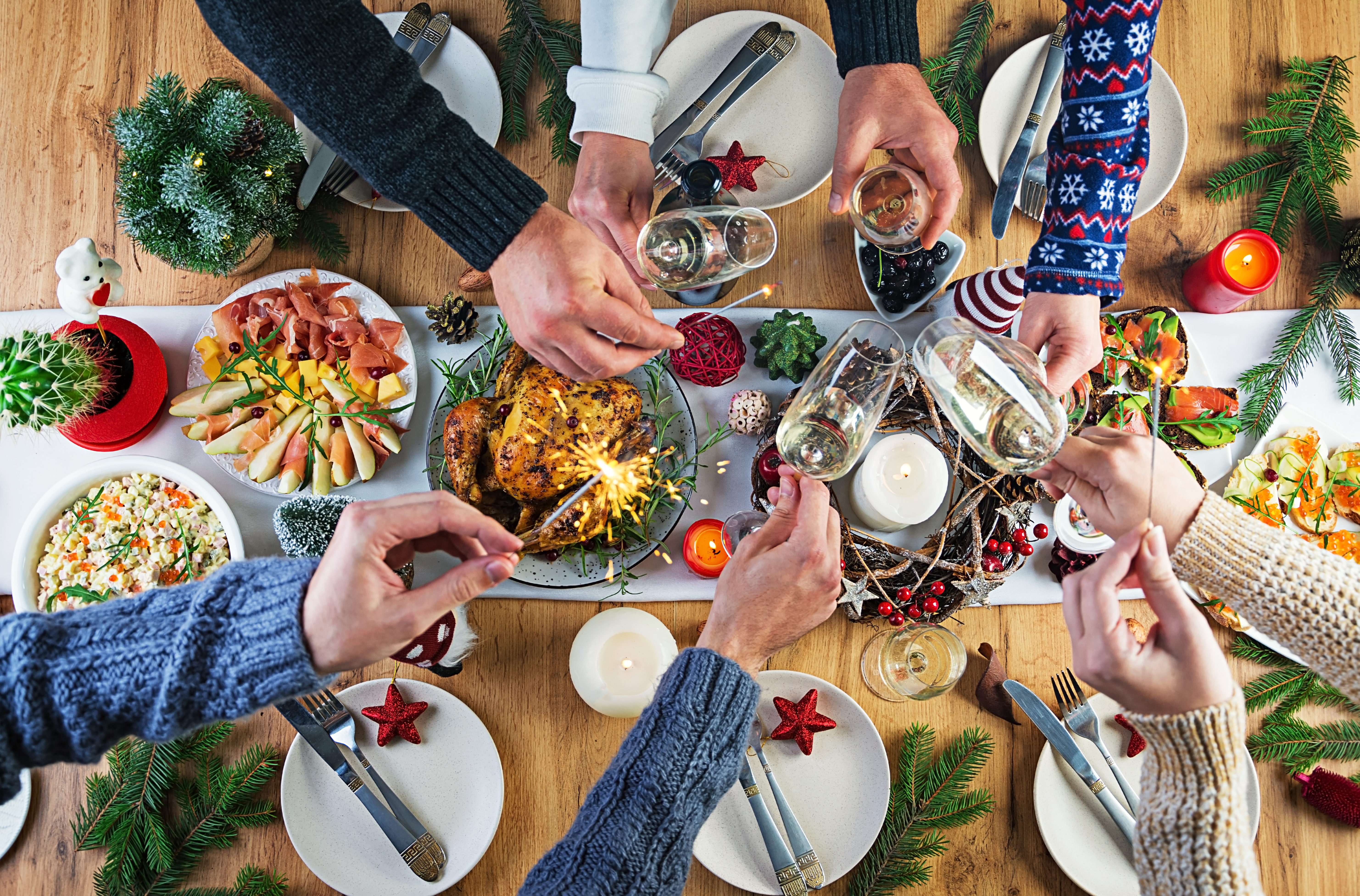 It's possible to host an easy holiday party that doesn't leave you feeling overwhelmed and out of control. The key is to prep little by little each day so you're not making last minute décor adjustments or doing a cooking marathon mere hours before guests arrive. Take inventory of what you already have on hand that can be used for décor and consider hosting a cocktail party with light appetizers and a signature drink over a full course dinner.
Lastly, don't be afraid to ask for help! Accepting your friend's gracious offer to bring a dessert and being open to having an extra pair of hands the day of, will help you enjoy your party and the aftermath that much more.
Pro Tip: The last thing you want to do while hosting a party is stop and change the garbage. If you line your trash can with multiple Color Scents Tall Kitchen Bags before guests arrive, there's always another bag waiting whenever you need to take out the trash!
Spend time with family
The most important part of any holiday is being with family and loved ones, so don't forget to factor in that quality time. Make a bucket list of all the fun and festive activities you would like to do to create fun family traditions. If you live in a colder climate, go play in the snow! Sledding is a family-friendly activity that is loads of fun and typically free of cost.
Pro Tip: Don't forget to protect your car's interior when your kids come in from playing in the snow. We all know that snow turns to slush the second it hits your car seats. That's why we keep a roll of Color Scents in the glove compartment for such instances.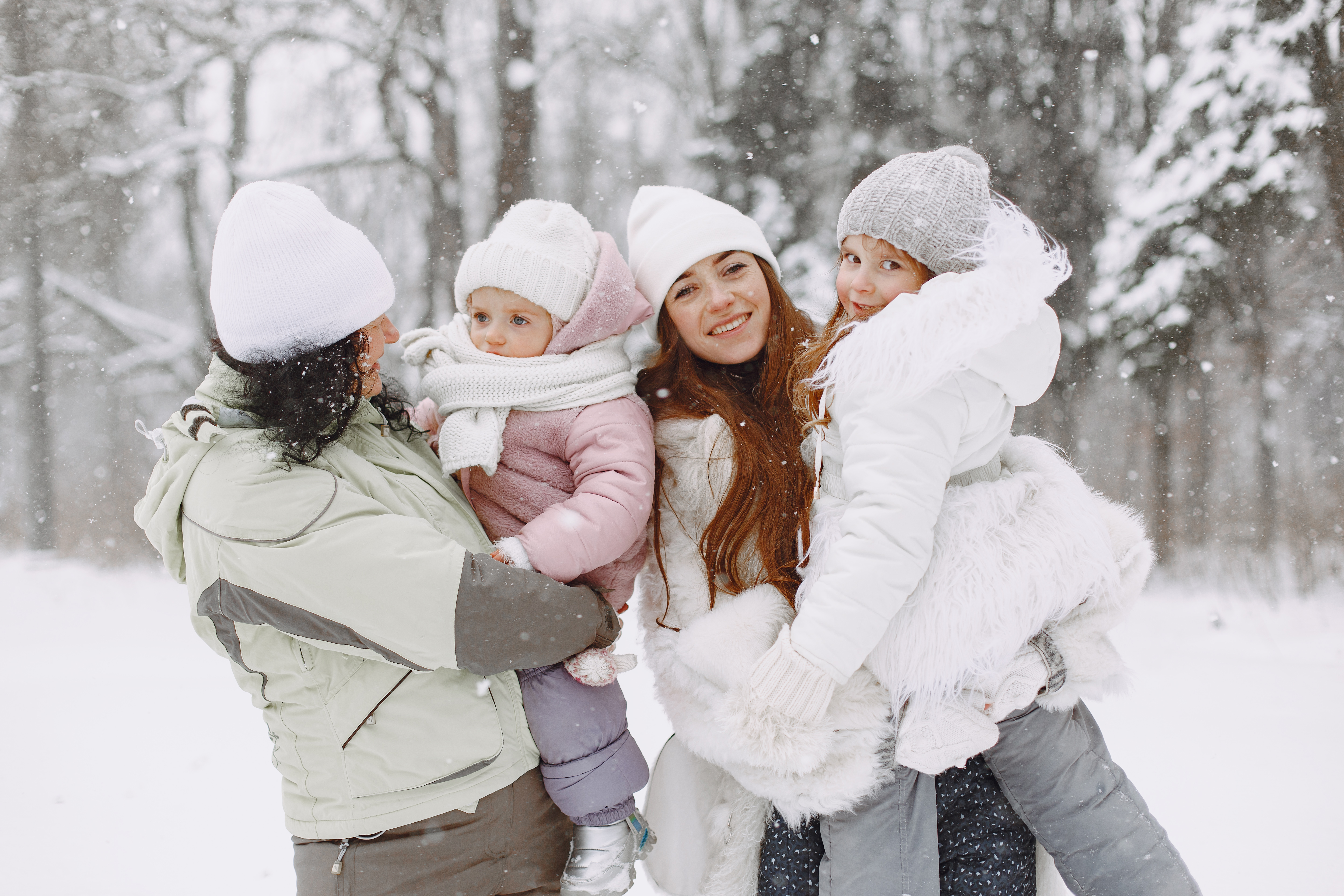 Holidays are meant to be a fun, enjoyable time with family and friends. We hope that you'll find these seasonal tips helpful. And for more tips on how to incorporate Color Scents into your life by season, check out Color Scents by Season.